The world's youngest surviving premature infant has reached a milestone. Baby Richard Hutchinson is now a year old, saying "Mama" and "Dada," and gracing the pages of People magazine.
A recent issue of the publication chronicled Baby Richard's journey from 11.9 oz., 7.9 inch wonder to a smiling boy who enjoys playing peek-a-boo with his father.
The family's neonatologist, Dr. Stacy Kern, tells People, "We won't know for sure until we see him grow up a little bit more, but I have very high hopes for this baby."
Baby Richard needs supplemental oxygen less and less and his feeding tube may no longer be necessary by the time he reaches age two.
Baby Richard's mother Beth was 21 weeks pregnant when her son made his appearance in the world June 5, 2020. As she tells People, "I remember how tiny he was. He was smaller than my hand. But I was thinking, 'This little man has survived his birth. He's such a fighter, he's going to make it.'"
According to the magazine's Wendy Grossman Kantor, prior to delivery, physicians told Beth and her husband Rick that the baby had virtually zero chance to survive.
"We were both like, 'That's just not an option,'" Beth told People magazine. "I knew he had a chance."
After spending years trying to get pregnant, the couple refused to give up on their son.

"Family is family," says Rick, a 40-year-old manager of a gas station. "Nobody else is going to fight for him — if we don't fight for him, who else is going to?"
REACH PRO-LIFE PEOPLE WORLDWIDE! Advertise with LifeNews to reach hundreds of thousands of pro-life readers every week. Contact us today.
And Baby Richard defied the dire prognosis and is thriving.
His journey home was not without its challenges. He spent about two months on a ventilator, and half a year in the hospital.
His mother could not be prouder of his incredible progress. As Beth tells People, "He's our miracle baby. Every time doctors told us that he may not be able to do something, he's always proven them wrong. Every. Single. Time."
According to Kantor, "When Richard celebrated his first birthday in June, Guinness World Records named him the most premature baby to survive, as he arrived 131 days before his Oct. 13, 2020 due date."
Technological breakthroughs are enabling premature infants to survive at ever earlier stages of development. Baby Richard has given his family—and the world—tremendous hope.
Defying doctors' negative predictions, the world's youngest premature baby has demonstrated that medical miracles are indeed possible.
LifeNews.com Note: Maria Gallagher is the Legislative Director and Political Action Committee Director for the Pennsylvania Pro-Life Federation and she has written and reported for various broadcast and print media outlets, including National Public Radio, CBS Radio, and AP Radio.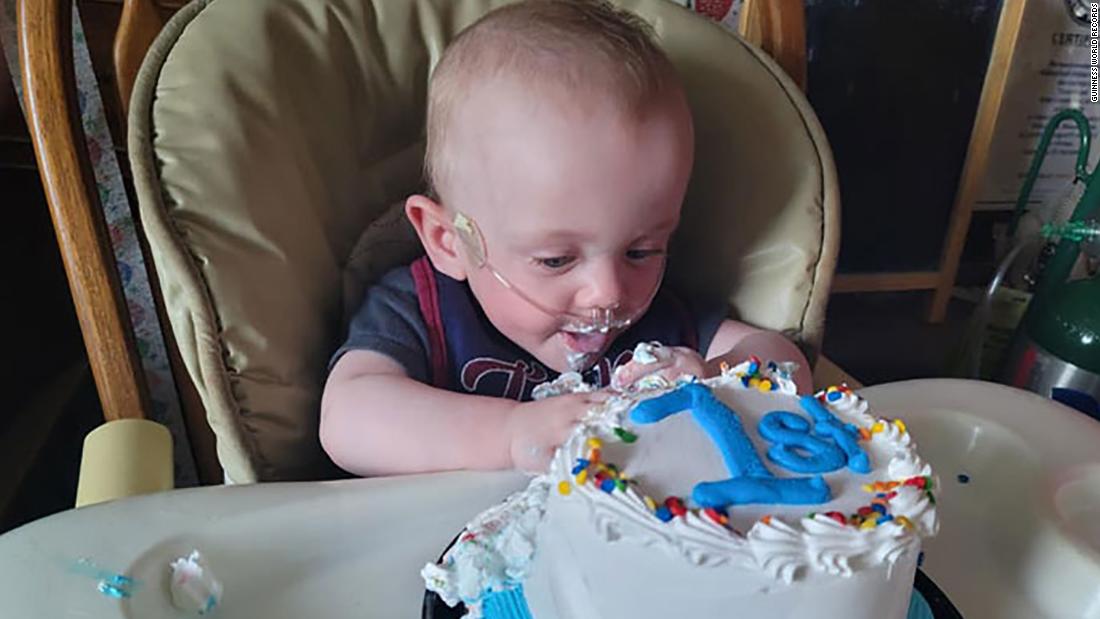 The post Father of World's Most Premature Baby, Who Beat a 0% Chance to Survive, Says "He's My Hero" appeared first on LifeNews.com.